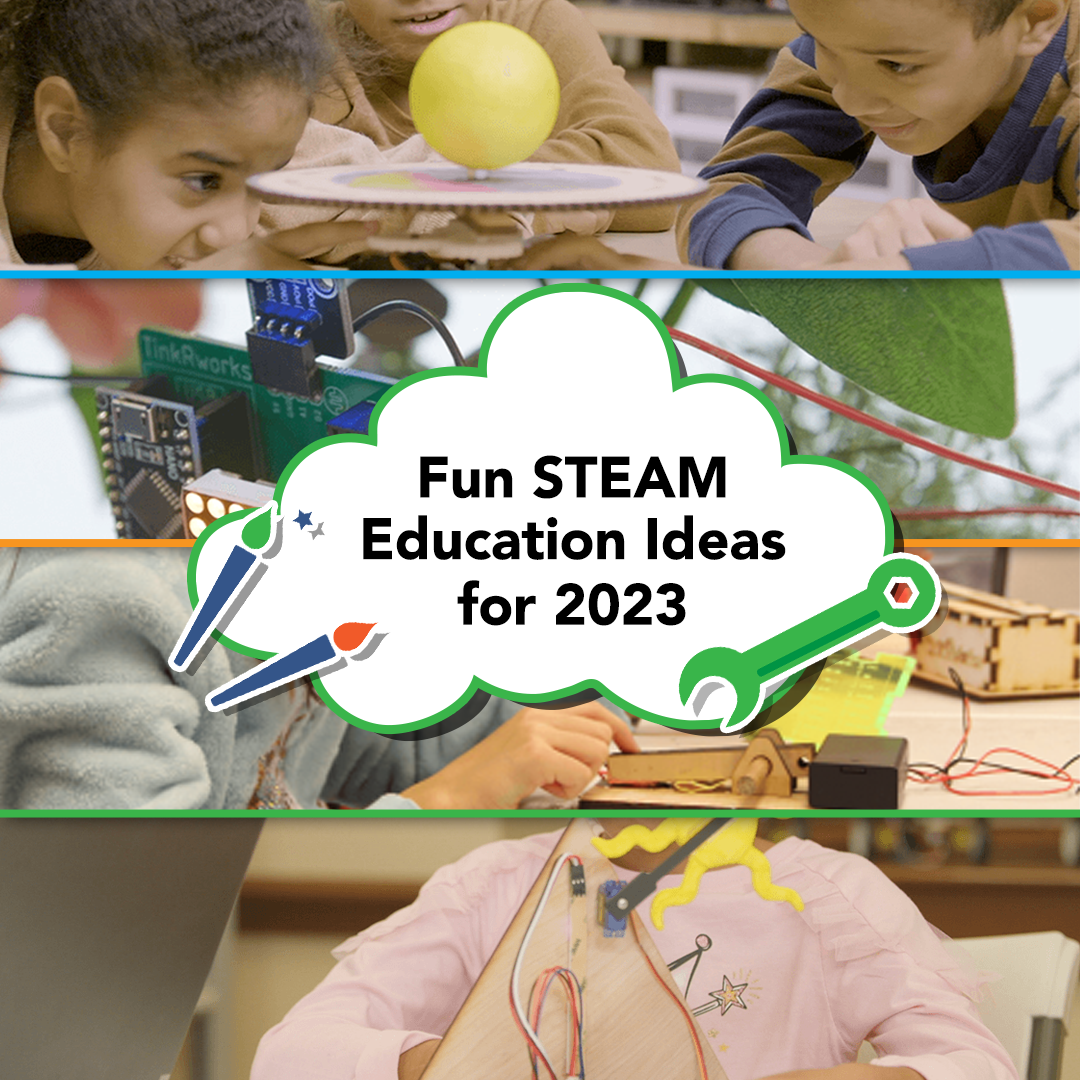 Make 2023 the year that your school deepens its STEM and STEAM practice. Start the year fresh with some engaging, exciting, and immersive STEAM projects. We gathered our best resources to spark STEAM ideas for educators—from elementary education up to eighth grade!
Before introducing STEAM projects into the classroom, it's important to understand exactly what a solid STEAM curriculum looks like across a range of different age groups. Learning the difference between STEM programs and STEAM programs is helpful when choosing projects for students. It's also vital to know the characteristics of STEAM Project-based Learning that make it so beneficial to students. Below, we have listed expert-curated articles to help strengthen your STEAM curriculum.
Articles to Strengthen Your 2023 STEAM Curriculum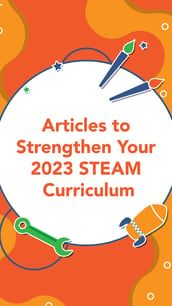 STEAM: The Basics
How STEAM Helps Students
STEM/STEAM Guides for Educators
Now that you know all about STEAM, you are ready to explore the ways in which it can be implemented in your classroom. Check out these free educator resources and kits to help you build a successful STEAM curriculum in your school.
Top Downloadable Resources for STEM/STEAM in the Classroom
The final step to kick off a fun year of STEAM learning is to find projects!
For some well-designed, engaging, and easy-to-implement STEAM projects, check out Art Electric or LaunchPad. These projects offer students the opportunity to explore and use real-life coding strategies to bring their ideas to life. Click the links to learn more and request a pilot for either of these projects!
You are ready to start the new year with STEAM! Use these resources to help your students find a new passion for learning, creating, collaborating, and growing in 2023. For more information, resources, and access to pilots of STEAM projects, subscribe to our blog and receive a weekly recap.