Hands-on STEAM Made Simple
STEAM Project-based Learning for K-8
Only TinkRworks provides all of the essential ingredients to ensure successful STEM implementation — including innovative curriculum, hands-on STEAM project kits, a user-friendly coding environment, and professional development.
Check out the Pushes, Pulls and Pins Lesson Sampler for preview of our STEAM curriculum (grades K-2).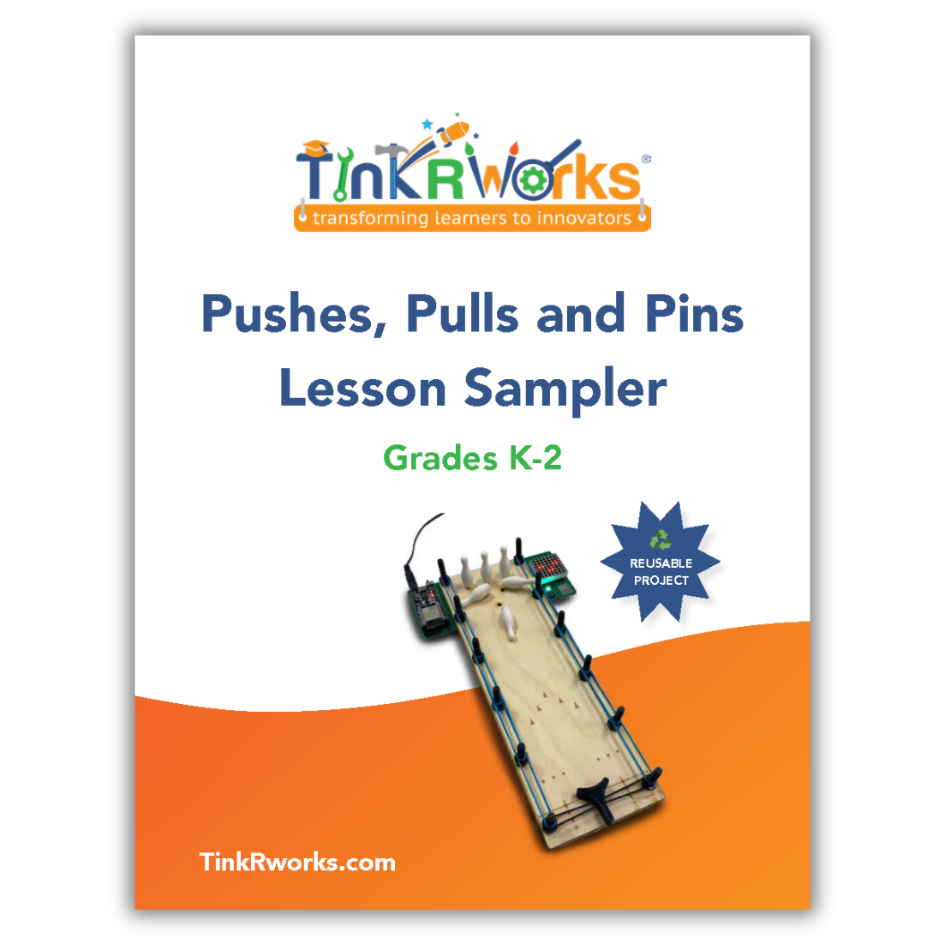 Contents:
TinkRworks Curriculum Overview
Curriculum Map
Instructional Slides
Programming Challenges
Activity Guide
Student Assessments


PUSHES, PULLS AND PINS LESSON SAMPLER
Project Description
Pushes, Pulls and Pins | Grades K-2
Explore forces and programming with an electronic tabletop puck bowling game. Through experiments and kinetic exercises, students learn about the effect of push and pull forces, different materials, strength, speed, direction, and collision on the movement of objects. While exploring these concepts, students learn how to program their projects to use light sensors to determine how many pins have been knocked down. They flex their creative muscles by composing and coding music, as well as designing animations that indicate strikes and spares.