Hands-on STEAM Made Simple
STEAM Project-based Learning for K-8
Only TinkRworks provides all of the essential ingredients to ensure successful STEM implementation — including innovative curriculum, hands-on STEAM project kits, a user-friendly coding environment, and professional development.
Check out the TinkRsynth Lesson Sampler for preview of our STEAM curriculum (grades 6-8).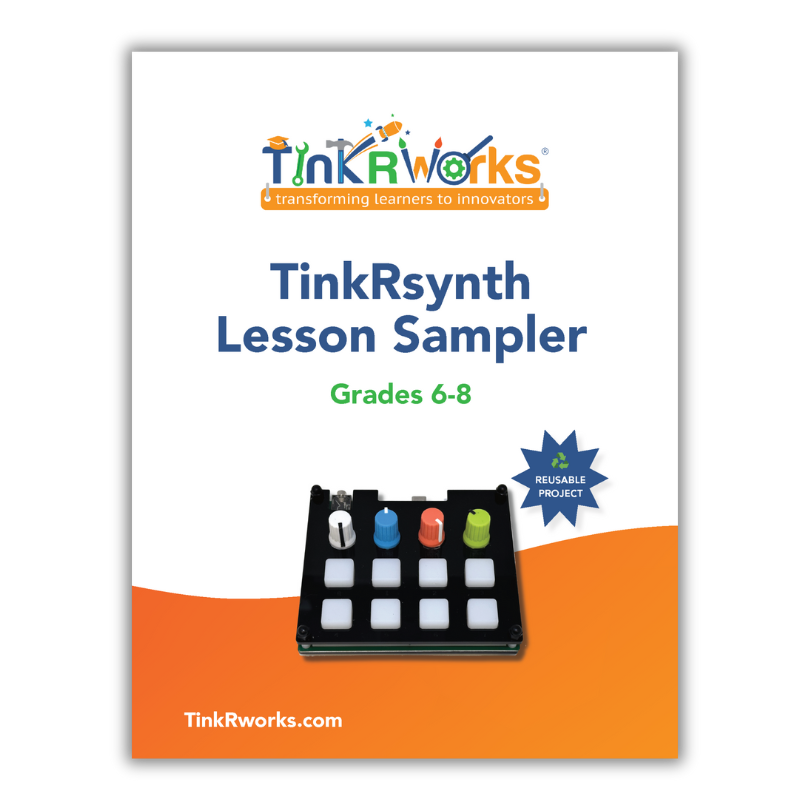 Contents:
TinkRworks Curriculum Overview
Curriculum Map
Instructional Slides
Programming Challenges
Activity Guide
Student Assessments


TINKRSYNTH LESSON SAMPLER
Project Description
TinkRsynth | Grades 6-8
Discover the fundamentals of coding through music. Students create a sound mixing board to produce, manipulate and synthesize sounds. They do this by programming the board to combine various electrical waves together to create sound for their unique instruments. Along the way, they explore the properties and physics of sound waves and use their instrument to learn about rhythm, chords, melodies, and to compose music. Students show off what they've learned by orchestrating a solo performance or forming an ensemble with classmates!