How it works:
1. Contact us to request a quote
Tell us about yourself and your STEAM goals. Fill out the form or call us at (888) 998-4657.
2. Meet your STEAM partner
A team member will help you find a solution that meets your STEAM goals.
3. Receive tools & training
Our curriculum experts provide professional learning and coaching so you can effectively deliver STEAM.

4. Start TinkRing
Now the fun begins! Transform learners into innovators with engaging lessons and fun projects.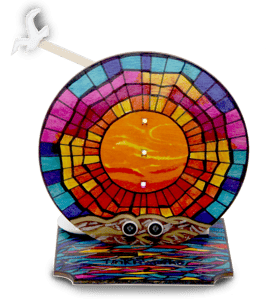 Art Electric
Grades 1–8
Spark creativity with this interactive art project. Students bring their very own artwork to life with lights and sound while exploring the basics of design, art, and programming.