The Benefits of Integrating STEM & SEL Instruction

TinkRworks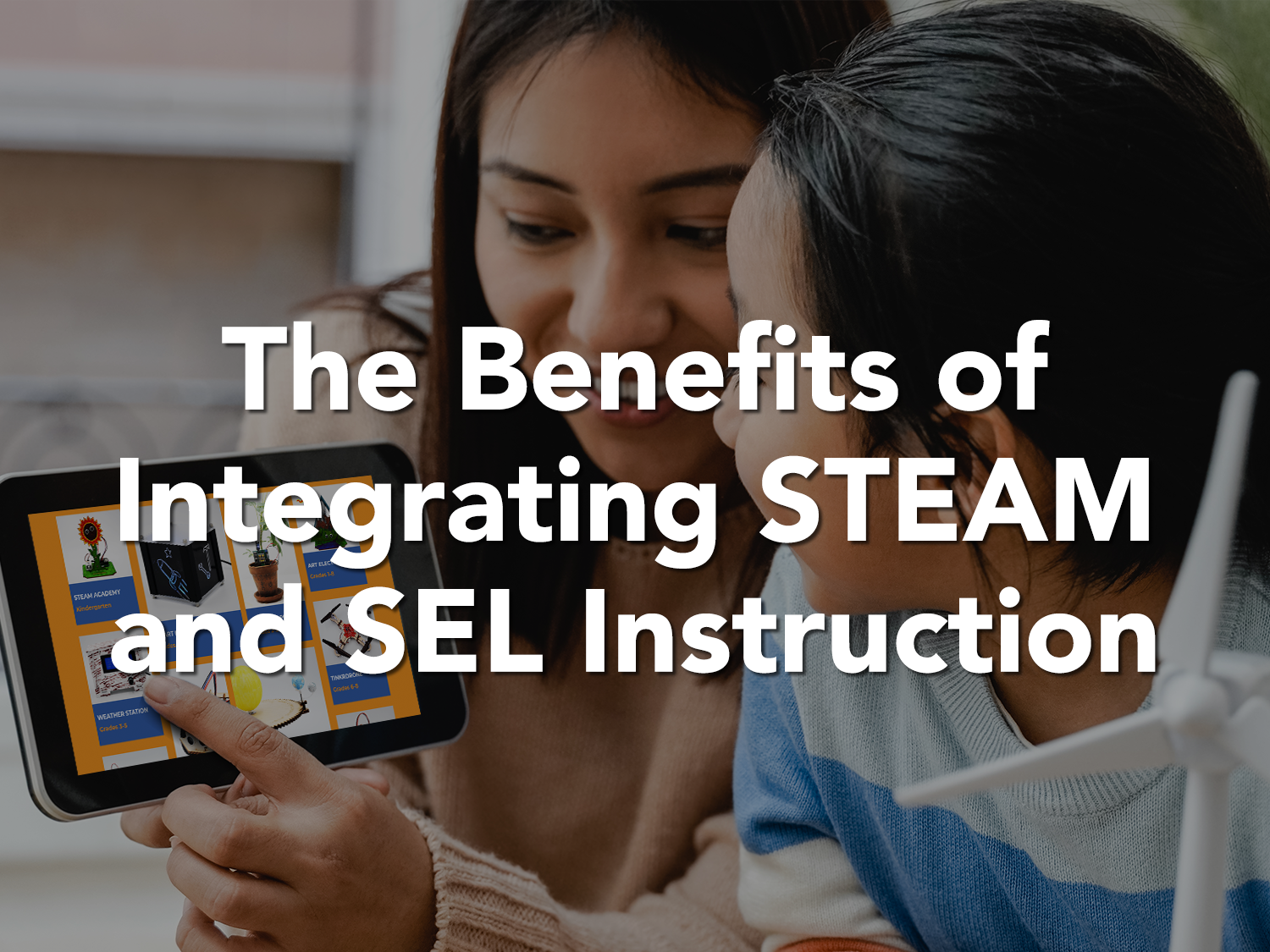 International SEL day is being honored on March 10th this year, so now is a great time to commit (or recommit) to incorporating social and emotional learning (SEL) into your instruction.
At TinkRworks, we strongly hold five core beliefs. One of these beliefs is that social and emotional learning matters. SEL encompasses many skills, traits, and competencies that benefit student development both inside and outside the classroom. We believe that, when taught together, SEL and STEAM build a collaborative problem-solving culture. SEL works beautifully with STEAM practices to create the leaders of the future.
This article highlights the common elements that STEAM education and SEL share, as well as provide resources to help you introduce them both into your classroom this March! Plus, get access to our educator-curated Makerspace Lesson Library - TinkRpedia
What is SEL?
Social and emotional learning is more than just a new buzzword in the world of education. SEL is the process of developing a variety of interpersonal skills that aid in education, work, and life. There are several competencies that make up SEL. Check out our list below.
Self-Awareness: To be aware of one's own physical and verbal presence in a group is a vital early learning skill. So many collaborative skills are developed from a solid understanding of self-awareness, and observing how others are impacted by one's decisions and behaviors.

Self-Management: After a sense of self-awareness is cultivated, students can learn how to manage their own words and actions. They can practice this skill to ensure that their behavior contributes to a positive and productive team environment.

Relationship Skills: Productive teamwork requires a variety of relationship skills. Listening, collaboration, compromise, and encouragement are all important skills that students develop through SEL.

Responsible Decision-making: In a group setting, decision-making is an artform. It is important for students to learn responsible decision-making in the classroom. This competency will serve them in their lives outside of their educational endeavors, too.

Social Awareness: Beyond their own self-awareness, students should learn to observe and draw inferences about the behaviors and actions of those around them. This is social awareness, and it is crucial to develop in a classroom setting with the gentle guidance of trusted teachers and coaches.
Similarities between SEL & STEAM
There is plenty of common ground between SEL and STEAM. Both require teamwork, creativity, and self-management, just to name a few. Understanding the ways they work together in a classroom can help you create projects and lessons that highlight the importance of both SEL and STEAM. Below are some competencies that are important to SEL and STEAM learning, as well as the specific skills that can be developed in each area.
Get SEL and STEAM Started in the Classroom
Now that you have a good understanding of SEL and STEAM separately, as well as how they work together, you're ready to introduce them to your students through engaging projects! We have plenty of resources to guide you.
In Conclusion
Teaching SEL through STEAM offers an easy way to engage students in creative problem-solving while developing essential SEL competencies. We believe that the combination of SEL and STEAM learning is vital to creating well rounded, productive leaders for the future, and we aim to provide educators the knowledge and resources needed to implement this.